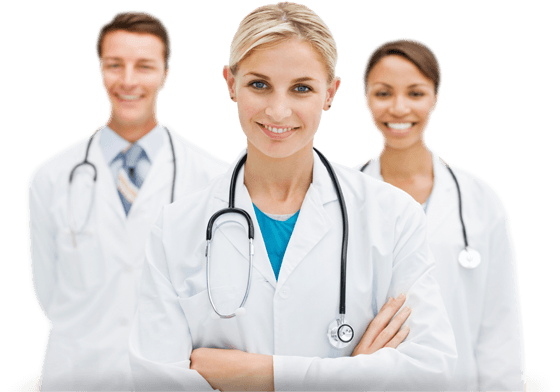 By combining emerging technologies, subspecialty radiologists, a homelike atmosphere, and the ease and efficiency of outpatient medicine, Desoto Imaging Specialists (DIS) is ushering in a new healthcare paradigm to the metro Memphis area. Located in Southaven, Mississippi, DIS delivers the area's clearest medical imagery in a fraction of the time that is experienced in hospital facilities. Desoto Imaging Specialists services include cutting edge technologies and compassionate care for all our patients.
What We Offer
DIS offers an entire spectrum of diagnostic imaging which includes MRI, CT (CAT scan), nuclear medicine, interventional procedures, traditional X-ray and fluoroscopy, ECHO and ultrasound, and digital mammography. The medical staff of DIS includes radiologists from Memphis Physicians Radiological Group, PC (MPRG), the same group which provides radiological services to several hospitals in the tri-state area specializing in MRI imaging, musculoskeletal radiology, interventional and neuroradiology. DIS's experienced ancillary staff are all highly trained licensed personnel.
DIS is also proud to be the first imaging provider in DeSoto County to feature the state-of-the-art system Selenia™ digital mammography from Hologic ™.
So what is it that sets DIS apart from the spate of diagnostic imaging providers in the area? DIS facilitates the diagnostic process for doctors and patients alike, offering cutting edge technology, expedient and comprehensive diagnoses, and a warm comfortable environment.
Reports at Desoto Imaging Specialists are automatically faxed to the referring physician the day of the study. Patients' exams are available on CD and films may be delivered to the doctors' offices. Medical Professionals may also view their patients' exams directly by clicking here.
With DIS's innovative approach to medical imaging, everyone involved receives optimal results: customers receive quick service in a relaxed environment, doctors have access to the finest imaging technology with clear precise diagnoses, and insurance companies have the reassurance of high quality competitively priced imaging services.
DIS: Mission, Vision, and Values
Our Mission
The Mission of Desoto Imaging Specialists is to provide imaging and diagnostic services that are high quality, patient focused, technologically advanced, competitively priced, and referral friendly.
Our Vision
The Vision of Desoto Imaging Specialists is to be a fiscally successful, professionally respected, provider of imaging and diagnostic services.
Our Values
How we accomplish our Mission is as important as the Mission itself. The fundamentals to the success of Desoto Imaging Specialists are these basic Values.
Employees
Our employees are the source of our strength. Their performance and commitment determines both our reputation and viability. We believe the investment and support of our employees is essential to achieve our goals.
Patients
We exist to serve our patients. It is our responsibility to treat our patients with the utmost respect, compassion and integrity.
Referral Sources
The support of our referral sources is critical to our success. Because they have a choice to whom they refer, our attitude and performance shall reflect our professionalism and our appreciation for the opportunity they provide.
Commitment to Excellence
To achieve success we must be committed to be the best at what we do. Positive attitude, combined with focused effort, skillful execution and a passion for quality will be our hallmark.