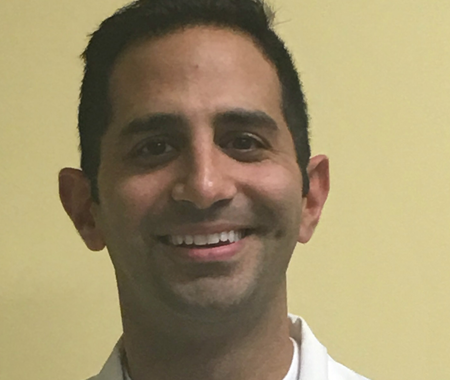 About Cina Ali, M.D.
Radiologist
EDUCATION
07/2013 – 06/2014 Duke University – Musculoskeletal Fellowship
07/2009 – 06/2013 University of Tennessee/Methodist University – Radiology Residents
06/2008 –06/2009 University of Tennessee/Methodist University – Transitional Year / Intern Year
2004 – 2008 University of Tennessee College of Medicine – Doctor of Medicine
2001 – 2003 University of Memphis – Graduate Studies
1996 – 2001 Christian Brothers University – Bachelor of Science, Biology
• Minor in Psychology
HONORS AND AWARDS
2012 Productivity Award – Was given in recognition of outstanding achievement
for highest productivity /number of cases read in the residency
2004 Outstanding Teacher Award – Kaplan
2001 Certificate of Achievement – Poster Presentation at the West TN Academy of
Science
1996-2000 Athletic Scholarship – Tennis – Christian Brothers University
EMPLOYMENT
01/03/17 – Present Memphis Physicians Radiological Group, PC, Memphis, TN
01/03/17 – Present DeSoto Imaging Specialists, Southaven, MS
01/03/17 – Present East Memphis PET Imaging, LLC, Memphis, TN
07/2014 – 12/16/16 NEA Baptist Hospital, Jonesboro, AR – Director of Radiology
07/2013 – 07/2014 Duke University Musculoskeletal Fellowship
07/2012 – 07/2013 Arkansas Methodist Medical Center – Locums
07/2011 – 07/2012 Henry County Medical Center – Locums
07/2008 – 07/2013 Resident Physician at Methodist University Hospital
07/2003 – 07/2004 MCAT Teacher – Kaplan Teaching Center
07/2003 – 07/2004 Church Health Center Clinic Assistant – prepared patients to be seen by physicians by obtaining vitals and chief complaints.
07/2000 – 07/2003 Laboratory Technician – The University of Tennessee, Memphis
Research listed in Research and Publications section
LICENSURE AND CERTIFICATIONS:
June 2013 Board Certified in Radiology and Fellowship Training in Musculoskeletal Radiology
Active Licenses in Tennessee, Mississippi, Arkansas, North Carolina
MQSA
LEADERSHIP
2016- Present Radiology Director of Baptist NEA – Chosen to represent the radiology group and oversee all major issues involving group.
2010-2011 Graduate Medical Education Committee Representative – Was nominated and elected to represent all residencies to discuss issues regarding medical education.
2007-2008 President, Radiology Student Interest Group. Created to enlighten future students to the field of radiology, and serve as an information source for those currently interested.
2007-2008 Clinical Esperanza Volunteer. Provided healthcare to uninsured Hispanic population
in Memphis.
2001 Vice President, Pi Kappa Phi Fraternity Organization. Organized all recruitment functions and managed the executive council.
1997-2001 P.U.S.H. (People Understanding the Severely Handicapped). Participated in various activities with the patients at the Skinner Center.
RESEARCH
2007-2008 University of Tennessee/Methodist Healthcare System – Department of Radiology.
A comparison of the use of low dose, low linear energy transfer (LET) ionizing radiation amongst the Methodist Hospital System of Memphis. Dr. Frank Parks – Principle Investigator
2000-2003 University of Tennessee – Department of Endocrinology. Worked on numerous projects (listed below) under the supervision of Dr. Ivan Gerling.
PUBLICATIONS
Ali C, Shanker S. Nonsyndromic Papillary Renal Cell Carcinoma, Case in Point. Accepted June 2011 and pending publication.
Gerling IC, Ali C. Lenchik N. Characterization of Early Developments in the Splenic Leukocyte Transcriptome of NOD Mice. Ann NY Acad Sci. 2003; 1005: 157-60
Munir A. Gerling IC, Sun Y, Ali C and Weber KT. Peripheral blood mononuclear cell activation in Aldosterone-treated rats. 25th annual meeting of the International Society for Heart Research (North American Section). J Mol Cell Cardiol 35 (6): A20, 2003. (abstract)
Munir A, Gerling IC Sun Y, Ali C and Weber KT. Proteomic Analysis of Peripheral Blood Mononuclear Cell Activation in Aldosterone-treatedRats. The 2003 annual meeting